The right assets to manage yours
Since 1981, Ciminelli has successfully managed real estate assets, maximizing their value and returns. We use MRI software, combined with our local market knowledge and asset management experience, to effectively track, manage and increase the profitability of your real estate assets and their operations. By analyzing accounting processes alongside key facilities management factors such as contract services, preventive maintenance, energy efficiency and equipment, we're able to deliver meaningful real-time data and smart decisions regarding your assets.
Asset Management Services: 
Lease Analysis | Review/Monitoring of Lease Terms and Related Agreements | Comprehensive Asset Analysis | Benchmarking and Market Analysis | Operating Cost Management | Debt Placement and Analysis | Capital Budget Forecasting and Monitoring | Financial Modeling for Property Acquisition and Disposition
In addition to standard asset management services, Ciminelli is uniquely qualified to handle distressed assets on behalf of our clients. Our experience in the commercial real estate industry provides us with the ability to act quickly and efficiently to safeguard your real estate assets.  Managing a troubled asset requires real estate professionals with multiple disciplines to ensure risk minimization and maximum value for the owner.   Our in-house team has overseen the asset and property management of Class A office, flex, industrial, medical and retail space, a portfolio that ranges from stand-alone properties to multi-building corporate parks.  This expertise, combined with a process oriented approach and state-of-the-art technology infrastructure, allows us to quickly and easily assimilate a troubled asset into our managed portfolio.   And it is why so many of these assets have been entrusted to our team. 
Distressed Asset Services:
Property inspections | Building operational takeover checklists | Full building assessments | Determine RUL (Remaining Useful Life) of systems | Provide Capital expenditure planning | Leasing and tenant improvements | Market analysis and opinions of value | Disposition or repositioning | Insurance coverage analysis | Lease review and analysis | Lease administration, rent collection, budgeting and reporting | On-staff maintenance team
Our asset managers routinely challenge property assessments, ensuring fair values and reducing operating expenses for our clients.
Ciminelli's asset management team closed over $155M in financing in the past few years.
Risk Transfer/ Management
Property owners can sometimes either overlook – or just be overwhelmed by – the "fine print" of asset ownership.  For instance, risk management is a critical tool to make sure you're not held liable for someone else's mistake.  Ciminelli's asset management team takes on that responsibility for our owner clients, working to transfer the risk from owners to responsible 3rd parties wherever possible through our master service agreements and vendor insurance coverage.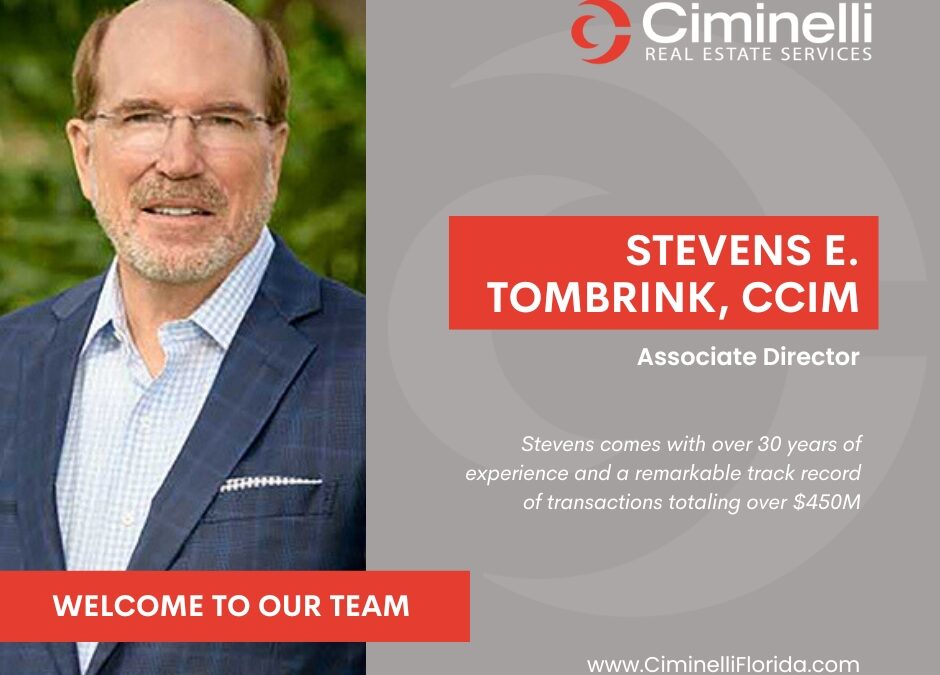 Ciminelli Real Estate Services of Florida is thrilled to introduce our newest team member, Stevens E. Tombrink, CCIM, who will be joining as an Associate Director out of our Tampa office. Stevens comes with a rich background as a commercial real estate leader, recognized for his exceptional contributions in the retail,...
read more
Dan Reininga explains why using Ciminelli's service team and the online resources we provide have worked so well for his bank branches.
Daniel P. Reininga, President & Chief Executive Officer, Lake Shore Savings